Okay, so I don't think I'll be doing a gift guides this Blogmas but I thought I would do my own christmas list. The reason I won't be doing a christmas guide is because literally everyone does them, and every shop does them and every retail store online will do them. So I thought that mine will just fall in to the large hole of 'gift guides'.
I think putting my christams list is quite a fun idea to put on my blog as it shows a bit of personality!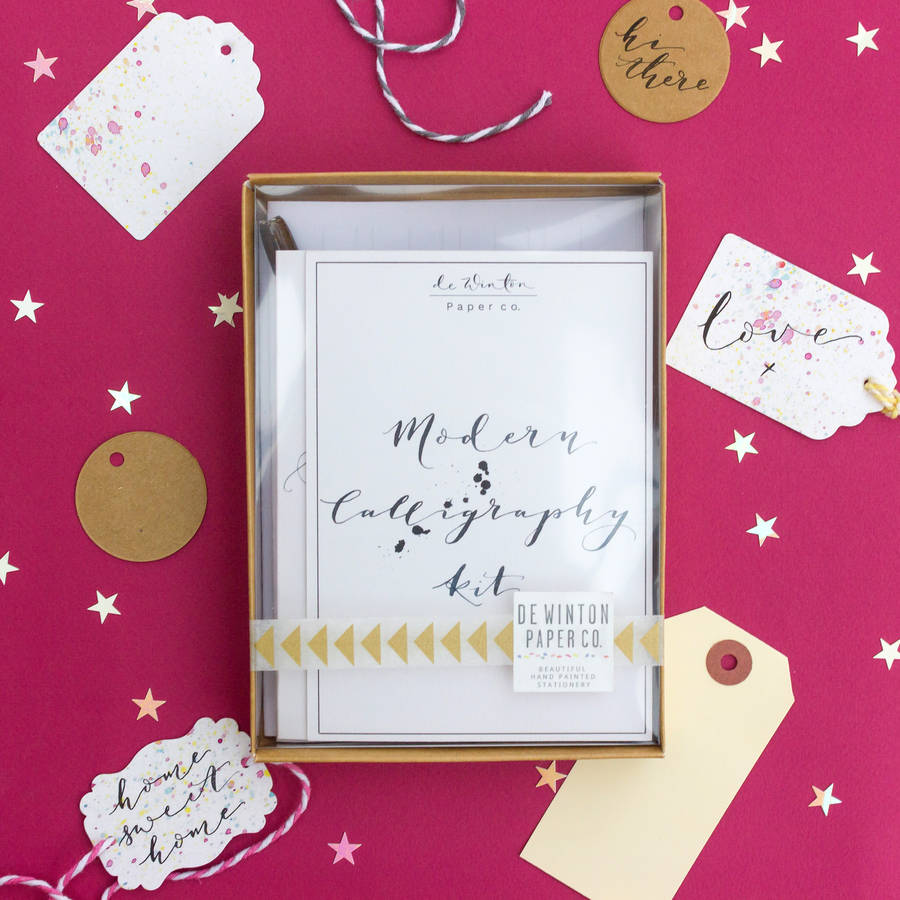 Number 1; Calligraphy kit - I've wanted one of these for ages but haven't bought one because I think it would make a nice gift. I used to do calligraphy when I was younger so it would be fun to get back into it.
Number 2 - A new dressing gown. I've seen so many nice ones in Next at the moment, which is surprising because normally I don't particularly like Next clothing.
Number 3; Glow kit - Moon Child Anastasia Beverley Hill. I am in need of powder highlighters and I've never tried ABH before so it'll be nice to try a new brand.
Number 4; Soft box lights/a large ring light. These will be quite big and I'm not sure where I would put them if I got them. But it'll be amazing for youtube/photos.
Number 5; Embroidery Hoop Kit. I don't know if this a thing?! But I want one.
Number 6: PJs, is it even christmas if you don't ask PJs for christmas?! These ones are from Next.
Number 7; Cinema Light box
Number 8; A dresser, with lots of draws to stash all my makeup in! Okay so this Ikea one hasn't got lots of draws you get the drift...
Number 9; A Lush Gift Box, this one is the 'Christmas Bathtime Favourites'. It has 9 bath bombs/bubblebars in all from the Christmas range!
What is on your Christmas list?
Tweet me
or comment below!
Rosie